Our next club night will be held under Level 2 restrictions. In collaboration with the Mayfair Cafe we are able to maintain the required social distancing for an audience of 50 maximum.
Mask wearing is essential until sitting at your table.
Sign in using the Covid tracer on arrival
Table service will be in place
It is essential for those wishing to attend that they make contact with Fiona, our Vice-President, in order to reserve a table which will be set out to accommodate 2 persons per table.
Please text Fiona, mentioning your name and how many are coming. 021 1205961
Helen Dorothy
"An acoustic folk artist in an honest sense". Highly recommended by UK's fRoots Magazine, her second studio album 'Watching Ghosts...and Other Songs' features "beautifully-crafted, intelligent songs rich in memorable imagery".
For her most recent studio album, she collaborated with, amongst others, the formidable [harmonica player] Neil Billington. 'Light Time & Sound' delivers "pithy, observational lyrics and memorable tunes" in an album described by NZ Musician as "…a well-rounded collection of folk stories, timeless themes embroidered with expressive guitar lines and Helen Dorothy's bright voice…".
Helen Dorothy has performed at a variety of acoustic venues around NZ, appearing in 2017 as guest performer with PLot in the Nelson Arts Festival and Wellington Folk Festival, and opening again this year for NZ's mighty Paul Ubana Jones.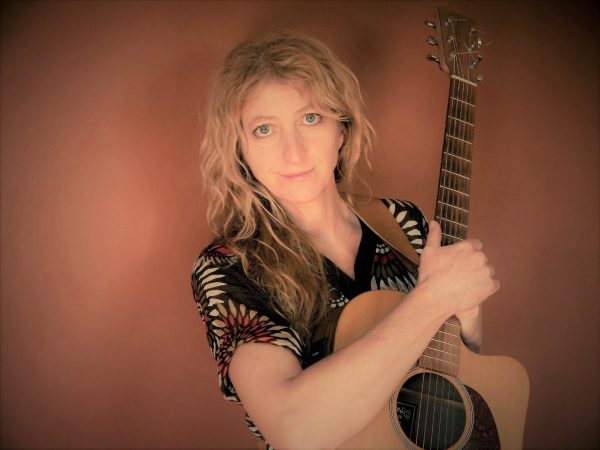 Cindy Muggeridge/Kate Marshall
Cindy & Kate are one half of The Raven Mavens Quartette, which Cindy foundered with Marian Carter in 2011.
Kate also performs with Bob-Cooper Grundy as a duo. This is a one off, rare performance of two talented ladies who will blow your socks off.
Neil Billington, Bob Cooper-Grundy
A rare performance together by two of New Zealand's blues maestros. With a blend of both originals and covers in styles from Blues, Swing, and Jazz, prepare your ears to expect the unexpected.
Bob has pursued obscurity for some 40 odd years, playing blues guitar and singing country songs. He has supported such legends as Guy Clark, Townes van Zandt, Jimmy LaFave, and Delta blues man Robert Lockwood Jnr – all now all sadly passed on - as well as country legend Tom Russell. He has also played with Hard Vandy and the B-Side band, and nowdays is most commonly seen playing with Kate Marshall.
Neil made his fourth visit to Japan in 2017, where he played with some of their finest blues and jazz musicians, such as former Chicago-based guitarist Shun Kikuta, boogie pianist Rei "Ms Lee" Kanehira, and acoustic guitar virtuoso Yuji Hamaguchi.
He was invited by the Hohner company, the world's leading harmonica manufacturer, to be a guest star performer at the company's Tokyo festival earler in 2018, where he demonstrated his skills on both the blues harp and the chromatic harmonica - a rare accolade.
In 2016 Neil performed with Mike Garner at the 'Live Magic' blues festival in Tokyo, where he was invited to play with the lead act, slide-guitar legend Sonny Landreth, described by Eric Clapton as 'one of the most advanced guitar players in the world'.
He is equally at home whether playing in the 'Chicago-style' of Little Walter on the blues harp or reflecting the more sophisticated jazz sensibilities of Belgian jazz great, Jean 'Toots' Thielemans, on chromatic harmonica.