8th September, 2020: Four (4!) Mini Concerts
This time around, we're changing things up a little. Instead of the usual headliner + supports, we are putting on four headliners.
In alphabetical order, they are...
Barry Carter
Barry Carter has been writing songs for nearly 40 years. In the past he has admired songwriters such Nick Drake, Joni Mitchell, Paul Kelly, Richard Thompson, Tracey Chapman, Dave Dobbyn to name a few; but has recently discovered writers such Bo Carter, Merline Johnson, Blind Boy Fuller, Ma Rainey, Allen Bunn and other Trad Jazz / Blues writers.
Barry usually performs in a duo with his wife Marian, but can also be seen at times in the back-line of Wellington's New Valley Stompers playing washboard and guitar, as well as sound mixing. He is a regular fixture at Mainly Acoustic club nights, providing great sound mixing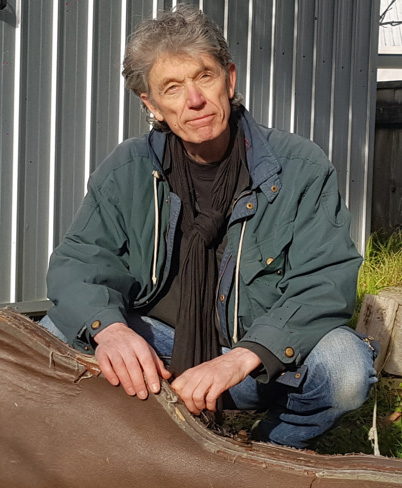 Vikki Clayton
A Londoner by birth Vikki got caught up in music by the age of four. Astounding her business-background family and encouraged and mentored by her dotty school teacher. Her musical ability was fostered at the Trinity College of Music, and later on she achieved an honours degree in the Performing Arts.
Eventually she joined the cult folk rockers Ragged Heroes and it wasnt long before word got round about the similarities (unintentional) about the likeness to Sandy Denny. That's when the calls came from Fotheringay and Fairport Convention. But as well as these exciting projects Vikki has recorded eight solo albums and is featured on many other recordings. Guests on her albums include John Giblin (Simple Minds) Martin Barre (Jethro Tull) Liam Genochey (Steeleye Span) She has sung with all the folk luminaries, including Richard Thompson, Ralph McTell, John Martyn.
She formed her own band with Clive Bunker (Jethro Tull), Fred T Baker (Hatfield and the North) Chris Conway (Singer, songwriter, multi instrumentalist . She began writing songs, studied the folk song collection of Percy Grainger and set a series of John Clare poems to music. Her latest album "Messenger" is hailed as her best so far. She is a guest lecturer for several Performing Arts Courses and just keeps going from strength to strength.
Her voice is described as sweet and clear. Very English sounding. Her guitar playing is amazing and distinctive. She can make you laugh, cry, rejoice and celebrate within the first set.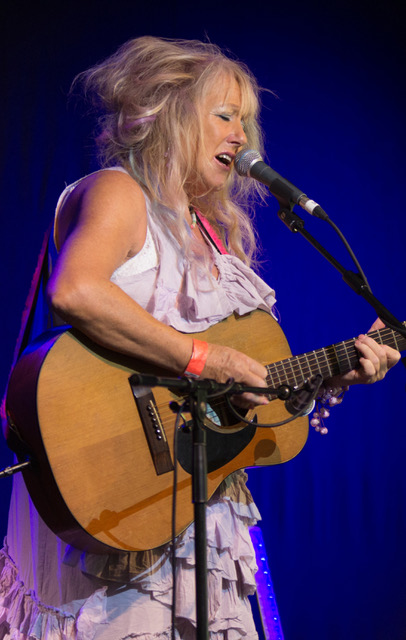 Annette Esquenet
When Kapiti singer-songwriter Annette Esquenet sings, time seems to stand still. Her voice is clear, crystalline and like a soothing balm at the end of a weary day. Her songs are full of soft spoken wisdom and often about love, world peace and understanding, the types of things that we realise are missing in this world.
A very talented multi instrumentalist, she accompanies herself at various times on guitar, Weissenborn lap steel and piano.
She has performed at Mainly Acoustic before and held the house spellbound every time. No doubt she will do it again.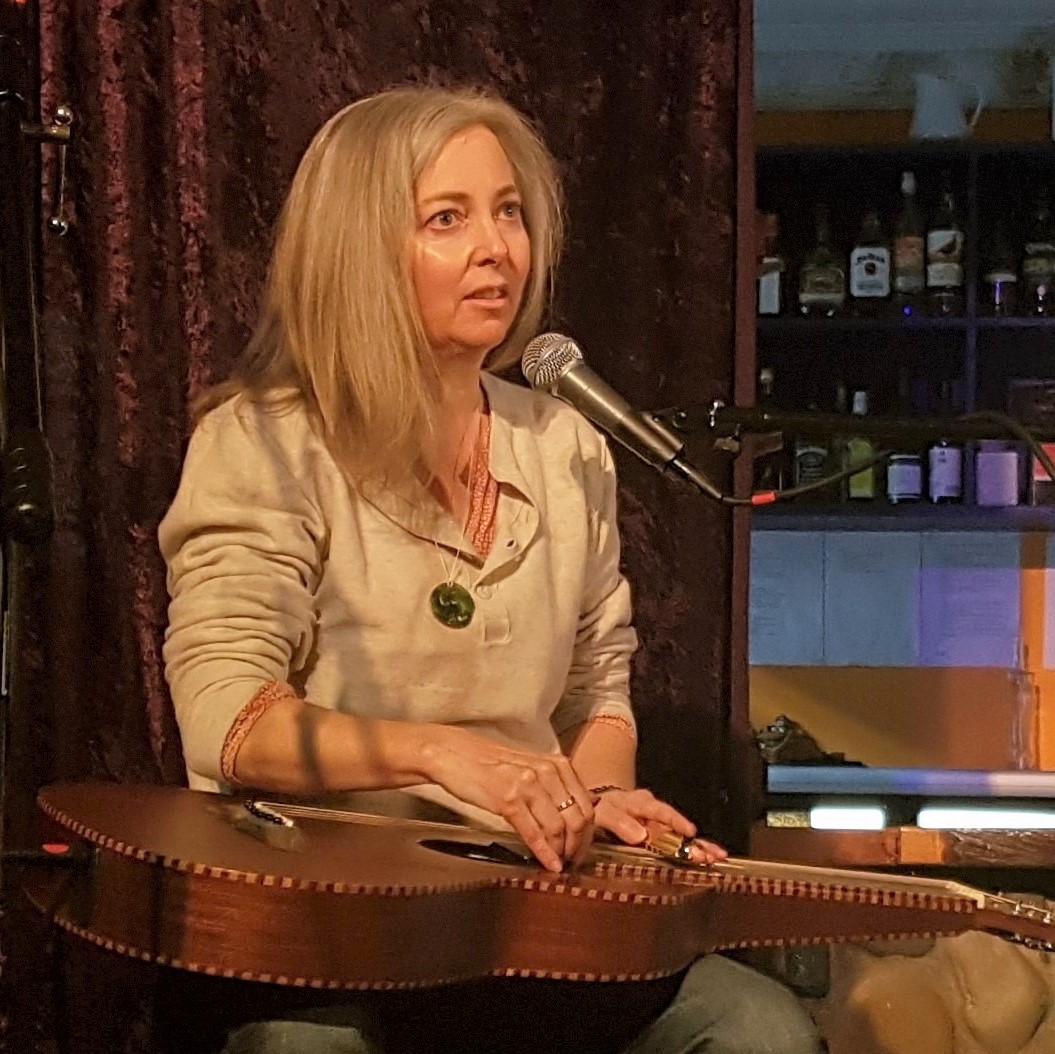 Chris Moses
Chris Moses is the whole package: a powerhouse guitarist with a wicked sense of rhythm, a strong singer with a rich, sensual voice, a talented lyricist. To hear him put all this together on stage is a real treat.
Whether he performs in a band, as an accompanist to other singers, as a singer songwriter or as an interpreter of other people's material, you are assured of a quality performance. His cover of the Rolling Stones' "Wild Horses", for example, is rich, evocative and worldly-wise. His vocals on his own song, "House Of Cards" are reminiscent of Prince or Jimi Hendrix. Chris is definitely a rare musical talent.