13th October, 2020 : Raven Mavens Quartette + Supports
Raven Mavens started as a duo with Cindy Muggeridge, queen of the boogie and blues on piano and Marian Carter playing soulful clarinet. These two fun-loving, versatile performers brought sweet harmony and a sassy, happy-go-lucky slant to their music.
The duo became a trio when they added Anje Glindemann on drums. Anje has the philosophy of playing the 'song' and not the 'drums' (while actually playing the drums) sometimes light, sometimes rocking, but always with a solid feel. The trio became the 'Quartette' with the addition of versatile virtuoso, Kate Marshall on accordion, flute, violin and vocals. Kate started her musical life as a classically trained pianist, but had a tendency to improvise the ends of Mozart sonatas. It was decided that she should find some music to play where that was legitimate.
Each of these women is a musician worth hearing in her own right, playing and singing in other lineups, but when they get together there's a unique and beautiful synergy. Expect this talented combination to dish up a variety of music and styles, from great divas like Bessie Smith and Nina Simone, to their own original songs. The mood will range from sensitive to burlesque, with a bit of storytelling and hilarity on the side.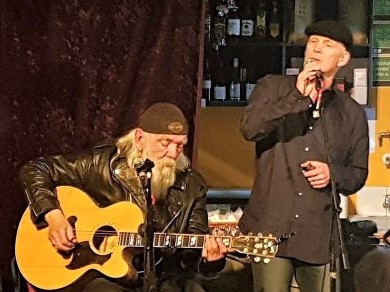 Bob Cooper Grundy and Neil Billington
Bob's Blues/Country based guitar licks and Neil's fluid harmonica style compliment each other like wine & cheese, or ice cream and fruit. This is a rare musical treat for both performers and audience alike.
Bob has supported Texas greats such as Guy Clark, Townes van Zandt, Tom Russell, Jimmy LaFave, and Robert Junior Lockwood. He has been performing for many years and has played at many festivals around New Zealand including the Wellington, Dunedin, Tahora, and Te Rangi Folk Festivals, and at the Jazz in Martinborough Festival.
Neil's extraordinary skills cover both the diatonic harmonica ["blues harp"], and the technically demanding chromatic harmonica. He is skilled at improvising and is well known in local musical circles. He is frequently invited to perform with local artists such as Helen Dorothy, Andrew London, and The Raven Mavens, and is often seen at festivals around New Zealand.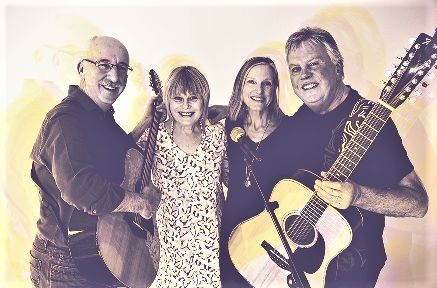 Tonic
Using its collective talents, Tonic enjoys putting its own creative stamp on memorable melodies and harmonies from the 1950s to the 1970s, taking audiences back to songs they love hearing. The group has been performing their eclectic repertoire of acoustic and rock ballad for over ten years.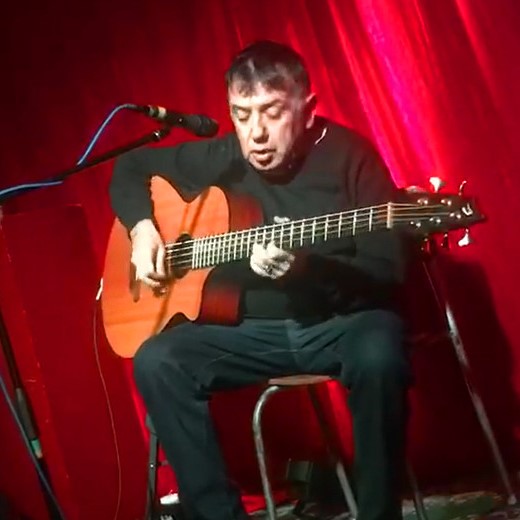 Vince Cabrera
People who play the bass guitar on its own, solo bassists, are rare. Acoustic solo bassists are even rarer. Acoustic solo bassists who prefer atmosphere and strong melodies to slapping and popping are rarer still. In Wellington, Vince Cabrera is the only one., so far. "This is music that takes you places" is a common audience comment after a gig. This time, it has taken Vince to Mainly Acoustic.