Hi everyone, getting a little chilly of late eh. The cool evenings I've noted prompt Liza, our cat (not usually known for her community spirit) to make her way onto my lap, curl up and collect whatever warmth there is to be had. I in turn use her as a bolster to stop my plate of chips slipping off my knee while watching the news. It's a fair trade.
No problems with the heat in the Mayfair Café though as the roaring fire warms everyone, head to toe. Adding to the warmth and cheer, Mainly Acoustic presents one of Kapiti's favourite and finest bands in The Salty Hearts. This band came over and played a terrific first half spot at the club earlier this year and bowled us over with an eclectic mix of country/folk covers (including a very tidy version of Bobby Gentry's Ode To Billie Joe) plus a few finely crafted originals too.
The band aim to entertain wherever they play and they certainly do that in a big way. With four voices dishing up some very tight harmony and guitar riffs made to look easy, they leave no doubt as to their musical and instrumental prowess. The Salty Hearts love to mix it up, playing anything from slightly off centre pop, electric folk, to some alt-country and beyond. Whatever they lend their hand to makes for good listening. Not a poor one in the pot.
Greg Sayer plays acoustic guitar, and mainly pens the original material for the Salty Hearts. His hearty songs dovetail beautifully with the covers the band have chosen, from their vast collective musical adventures.
Dave Allen is the electric/acoustic guitar man. As part of Gravel Road, and other bands, he brings an awesome talent to the fore, showcasing his sublime touch on the guitar.
Richard Guerin has been a member of bands such as Groove Assembly and Rhythm Plant. He's a music teacher, also the general groove guru who adds the 'cream'.
Counting the beat, on percussion and hitting the high notes with remarkable ease is Anje Glindemann. Anje, adept at playing drums softly can often be seen performing alongside Andrew London, Cindy Muggeridge and The Raven Mavens, Karen Clark, and Legal Tender.
Together these well-rehearsed players are a feast for eyes and ears. Enough!
The Salty Hearts will be onstage from 9pm
Opening the show 7.30 (In no particular order yet)
Tony Chad
Singer/songwriter Tony Chad is veteran of the music scene in our town, Tony has over the years, played solo and also fronted a number of bands playing rhythm guitar and has many good songs to sing. From gigs in taverns, cafes and the Cossie Club, to a memorable Summer City gig in Botanical Gardens, Tony's performances have been enjoyed by people from all walks of life. With, I think, two poetry books and two albums to his credit, (a few close operations too) it's good to see him playing on our stage for the second time this year.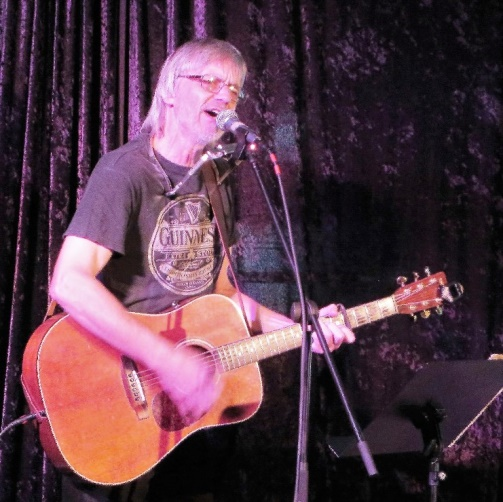 Tony Rickets and Jenny Kilpatrick
They've been together for twenty odd years now, and have just returned from the USA. Tony Rickets and Jenny Kilpatrick, together as a duo known as Portable Panic. What a great name. But don't be fooled for one minute by applying it to these two folks. Tony and Jenny have been the main guests in many clubs with a repertoire of delicious and delightful songs They have very different musical backgrounds. Jenny was virtually brought up as a folkie singing acapella. Tony is a child of rock'n'roll, who later counted Laughing Lenny Cohen, Dory Previn, and various McGarrigles and Wainwrights as role-models.
He won prizes for songwriting in the 1980s, we hope they include one or two of those on Tuesday night, along with songs from others they admire.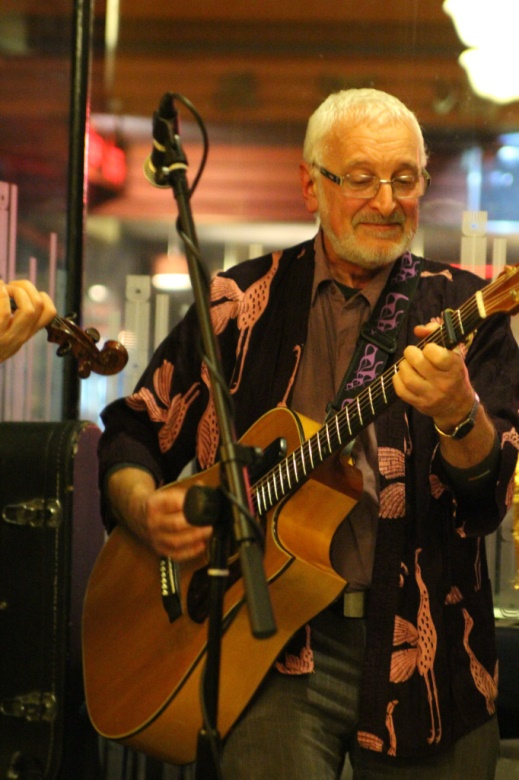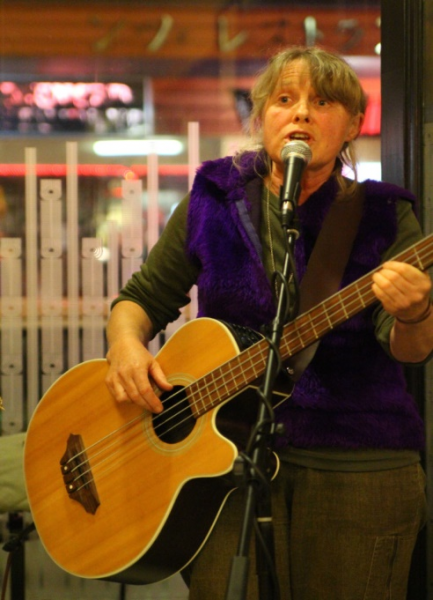 Wilson Murdoch
Wilson Murdoch is a troubadour in every sense of the word. Blessed with the blarney, he's rarely short of something to say on any subject in the whole world and I have to say - a good club is without a doubt made up of people like him who give a damn. So apart from directing affairs in the background, this anchor of the club is also blessed with much charisma and a rather good voice. He was one of our main guests in our inaugural year all those 35 years ago. Needless to say he had more hair then. Less bolshie too.
AGM - July 17 7.30pm
Upper Hutt Cosmopolitan Club - Room No 1
Come this date there will be a new president, administrator, treasurer and maybe vice president
More excitement than you can shake a stick at!
There's been keen interest shown in all positions.
We ask all members to:
(1) come along and attend the meeting and use your vote.
(2) If interested in being on committee, talk to any of the committee over the coming weeks or make people aware on the AGM night of your interest to stand for committee.