10th November 2020 : Dave Murphy and Janet Muggeridge + Supports
Dave and Janet play their own special brand of Americana, blues and originals, underpinned by Murphy's driving fingerstyle acoustic guitar, and huge earthy vocals. Muggeridge adds to the mix shimmering harmonies and mandolin played in her own style. Together they have a formidable skill set, and present a repertoire that will have your emotions tugged in every way.
They are guesting at the final and tenth Tui festival at New Year, and Hamilton Folk Festival 2021.
There was magic here tonight (Robbie Duncan, Wellington)

Awesome musicians, singers.

I'd go anywhere to enjoy their performances (Paul Jonson, Auckland)
Well-known for his driving blues and finger-style picking, Dave plays a unique 1930s Advanced Jumbo Gibson re-issue with rosewood back and sides and long-scale neck. He lays down a powerful rhythm for Janet's precise and dynamic playing on her beautifully reconditioned 1914 Gibson mandolin.
Their sound is evocative and compelling.
Vocally they are a perfect match for the songs they have chosen to perform – songs that will tug at your heartstrings or get your feet tapping. Janet's unique voice and unerring sense of harmony sits well with Dave's low growly blues and high and lonesome ballads. Whether original tunes or John Prine, Steve Earle, Townz Van Zandt covers, they perform with an energy and joy that keeps their audiences glued to their seats.
Wilson Murdoch
Wilson hails from Northern Ireland and picked up his love for Irish folk songs and ballads performing around the camp fire while scouting. This led to an appearance at the scouts national Folk Fest 4 concert at the Fairfield Concert Hall in Croydon, London.
After a few appearances with friends on the Southern Irish television, RTE, Wilson moved to NZ in 1978 and has been a member of Mainly Acoustic for the last 15 years.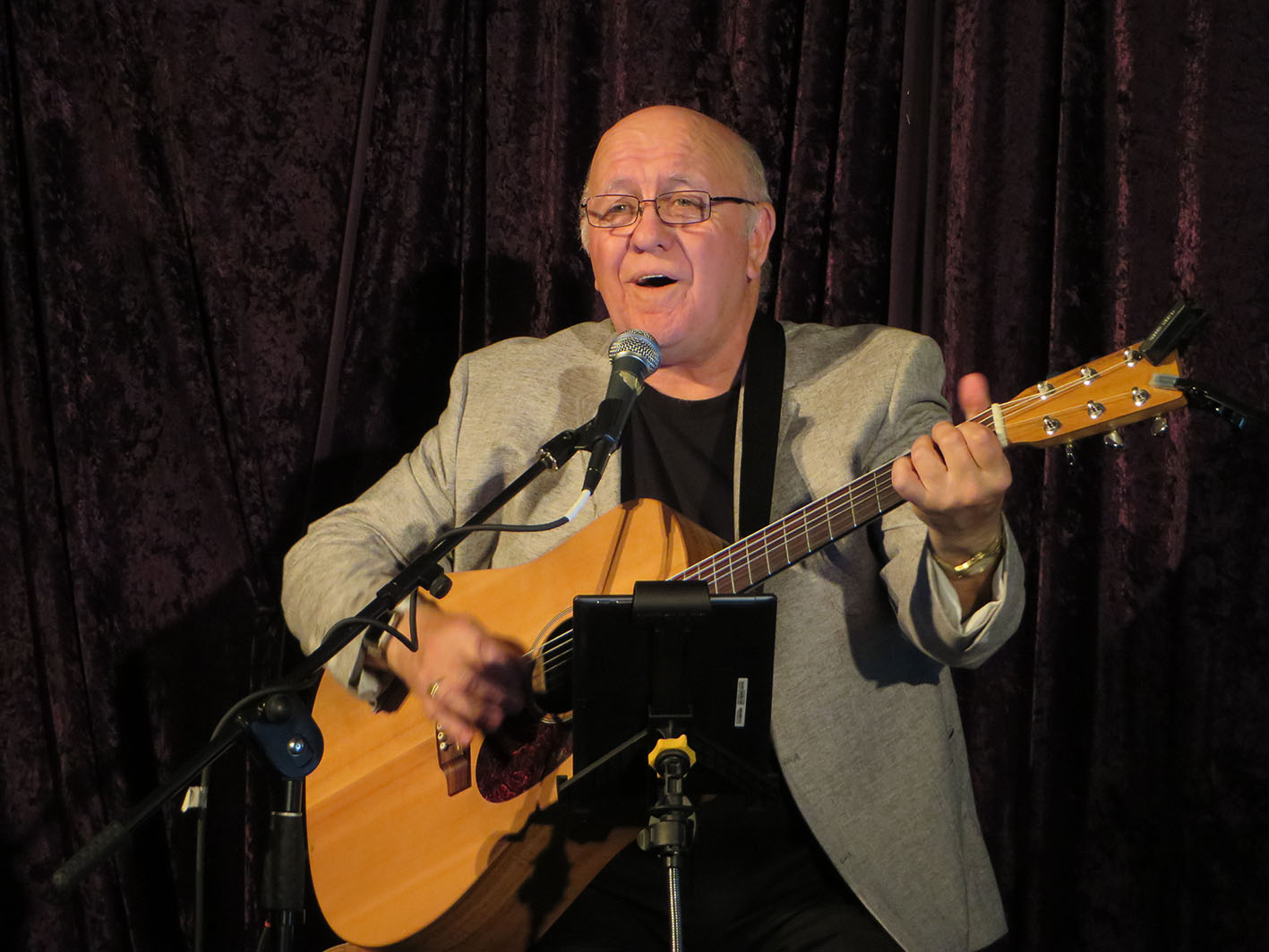 The Alicetown 3
Up and coming band The Alicetown 3 have a sound that takes you back to those first encounters between country and the original rock'n'roll. Two guitars, double bass and a sound straight out of Sun Records.
Sharp presentation, rockin' tunes and a great sense of fun promise us a hoppin', boppin' good time. Get into it, hepcats!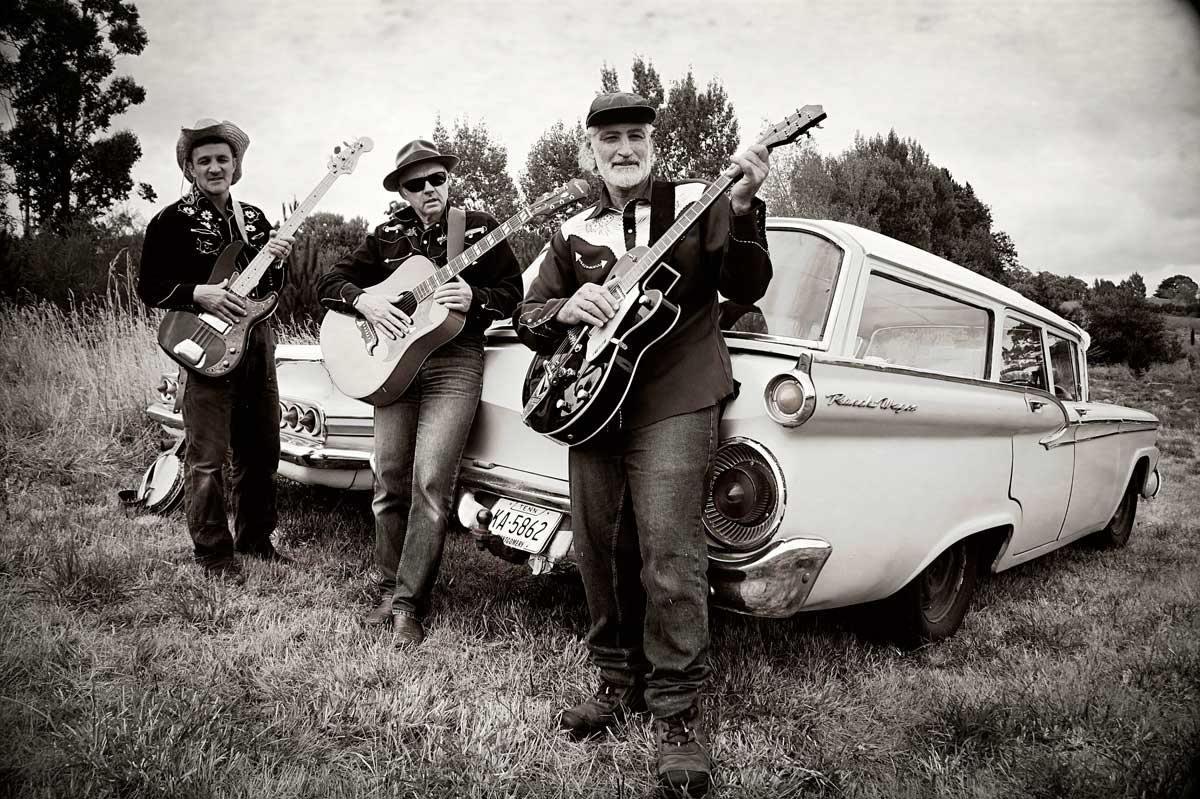 The Muggingtons
The Muggingtons formed in 2018 when Kim was asked to sing at a wedding. Flatmate at the time, Michael Muggeridge, would stomp the floorboards out in his bedroom while he sang and played his way through his evenings so she asked him if he would join her to add some colour to the set. They arrived at the gig to find them listed as Kim Bonnington and Michael Muggington; and so a duo was born.
Having lived together for 18 months without really playing together, discovering that their vocal blend and song choices were naturally complementary was exciting. Kim has always been known for her beautiful, strong voice and delicious harmonies and Michael for his unmatchable enthusiasm while he picks up a storm on his guitar. Together, The Muggingtons explore the best of Americana with such tight harmonies that sometimes even they have to stop to consider which one of them is singing the melody.
An evening with The Muggingtons includes old time country duets from acts such as the Louvin Brothers as they seamlessly travel the historical highway and move into more modern territory to celebrate the likes of Gram Parsons and Gillian Welch.