Frank Burkitt and Kara Filbey
Great songs - great harmonies - great stories. 
Scottish born FRANK BURKITT (vocals, guitar) and his long-time partner KARA FILBEY (vocals, flute), typically perform as one half of the Frank Burkitt Band, (which has toured NZ extensively over the past 3 years), but on this occasion, will treat us to an evening of intimate entertainment with great songs & harmonies, laced with Frank's entertaining anecdotes, which will no doubt include some about their recent trip back to Scotland.
Frank's original songs are inspired by a mix of American roots genres such as jazz, blues, folk, swing, and soul - from artists such as The Wood Brothers, Pokey LaFarge, Tim O'Brien, and Nina Simone. Prior to relocating to Wellington, Frank released two albums, both of which feature Kara.
---
First half performers are;
East Side Jive;
East Side Jive play swing, jazz, soul, blues, jive, and pop, with songs ranging from Peggy Lee to Led Zeppelin, Nat King Cole to The Dead Kennedys, The Beatles to Ray Charles, and many more to many more.
But not as you know them. Expect Alternative Versions – it's more fun that way!   
Fronted by Tineke Snow on vocals, flute, and percussion, with Jeremy Winter on piano and Murray Costello on bass. Tineke has sung with the Harbour City Showband, California Dreamers, Razaband and Brasso & Friends. Jeremy has mastered both the black and white keys in a variety of jazz, rock and funk bands, and Murray has twanged 4 strings for punk, pop, indie, urban folk,  Americana, Kiwiana, and country groups.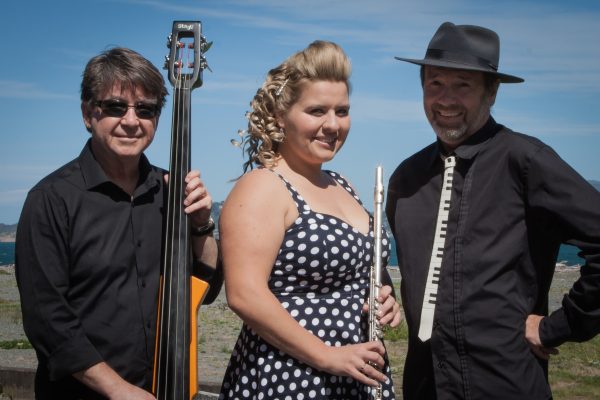 John Sutherland; 
John Sutherland has been singing and playing for longer than he cares to remember and continues to develop and refine his skills every day. His first love was the music of the American Bluesmen, particularly Big Bill Broonzy, but the music of his native Scotland is also dear to his heart. He is able to bring his particular skills with vocals and guitar to either genre and more recently has developed a repertoire of contemporary songs.
John's unique guitar style and sympathy for the material enables him to produce music of great variety, from jazzy blues to Celtic grace notes, even interspersed with phenomenal whistling. A concert by him will include beautiful arrangements of heartwarming songs, old and new, sure to delight and entertain audiences of all ages.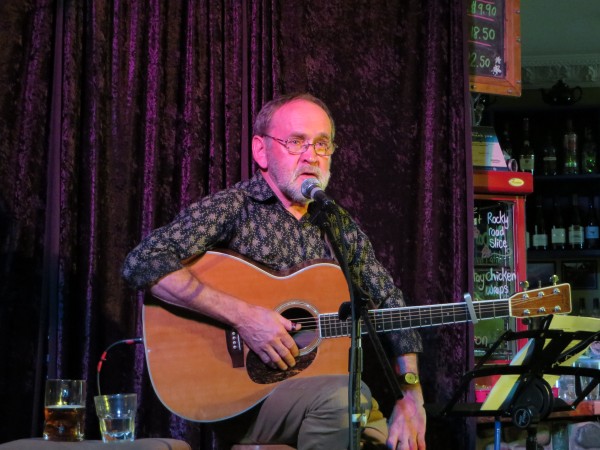 and specially from the Mayfair crew; 
Presenting Dashian our Mayfair FOH who has a song in his heart and travels to India to get married in November, (a couple of days after our clubnight) and his good friend Vince, our multi talented Mayfair chef. They are ready to sing a couple songs, not for their supper but for their customers on Tuesday night.