Hi everyone, a real musical treat awaits us this month. Rumours have been circulating for some time of a possible Prowse Brothers Band Reunion Concert. Well, hold on to your hats, because all five brothers have now categorically confirmed that they are putting their individual music careers (and any past differences) on hold to come together for a one off concert at Mainly Acoustic Music Club on Tuesday July 11 at The Mayfair Café, 116 Main St Upper Hutt.
The Prowse Brothers
So where did it all start for them?
The Prowse Brothers' first introduction to music was at St Mary's Convent in Hill Street, Wellington, but the brothers soon grew tired of sitting Royal College music exams and headed off on their own individual musical journeys. Chris discarded classical piano for a guitar and a Beatle wig, Richard up-sized from violin to double bass, Robert tried out the drums but rightly returned to the violin, Rodney swapped Mozart minuets for any song by 'The Band' and Daryl learned to play another thirteen instruments besides piano.
The Prowse Brothers perform a blend of their own individual music, with each usually getting a turn up front (keeping everyone happy). Performing songs with enough grit to hang yer boots on, from the Country, Swing, and Folk genres, these five 'Live Wires' are ready to play for us with fire in their belly and raise the temperature more than a degree two. This is going to be one ripper of a show.
With the Mayfair Café fire roaring away, warming everyone, head to toe.
Opening the show 7.30 show (In no particular order yet)
Marg Layton
A veteran of the blues music scene Marg has been our main guest many times, starting with our inaugural year (1982 we think). From festivals, clubs and Summer City gigs she's entertained her audiences with some glorious sentient hand on heart blues.
But Marg's choice of music doesn't stop with blues. Among other genres is her deep love of traditional folk music. This Tuesday night, she has some songs to sing that'll sit easy in your head and heart. Songs that may well beckon you to give voice to and feel the love.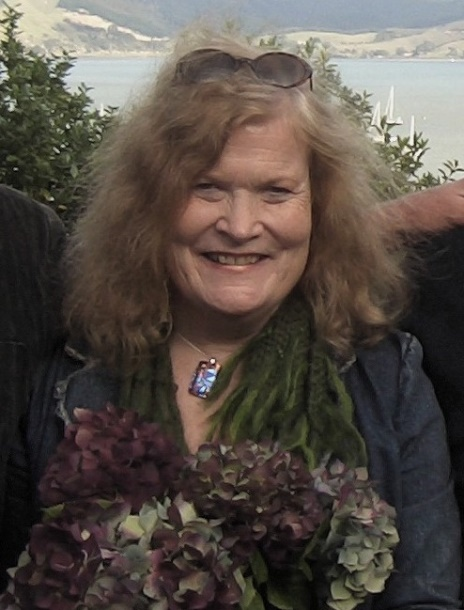 The Fergusson Drive
The Fergusson Drive namely Matt Campbell and; Nycki Proctor are a home grown Upper Hutt duo who write and perform their own songs, and they do it very well. With a country/folk feel to their songs, fine voices and an easy stage presence, their star shines bright. An extended spot sometime in the near future for these two talented ex-schoolmates is foretold. Meanwhile, come along and enjoy their songs, just for the ride.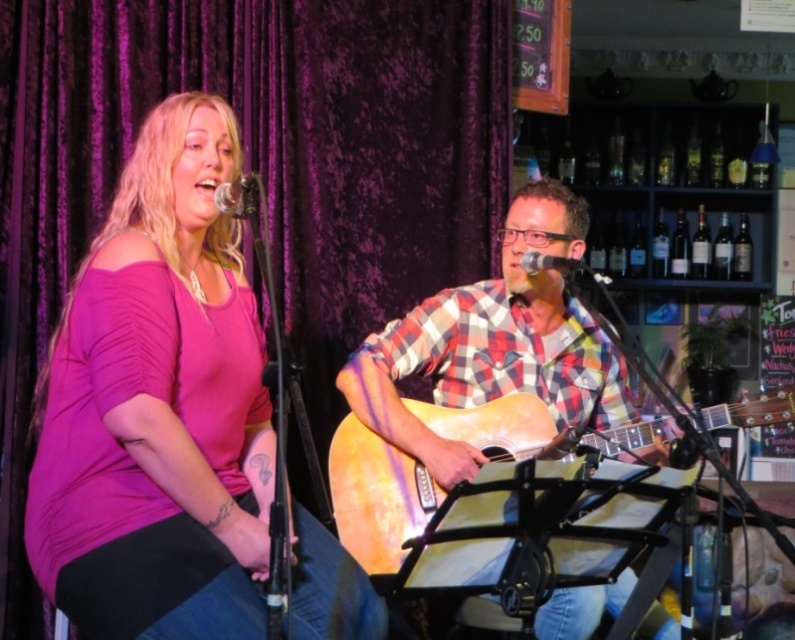 Richard Ralston & Andre Muller
Richard is a luthier who specialises in jazz guitars. They are superb instruments. More like a work of art. http://www.ralstonguitars.com/ have a look.
Not surprisingly he also plays jazz guitar very well. His band (Black Tie Affair) perform some wonderful stuff together. Capturing the essence of some evergreen jazz standards sung by Sarah Vaughan and her peers, classics like Foggy Day In London Town, Misty, and Summertime etc, is nice work if you can get it.
Joining Richard on Tuesday night is Andre' Muller another fine guitarist in his own right. Together Richard and Andre' play with much grace, passion and panache. Welcome back guys.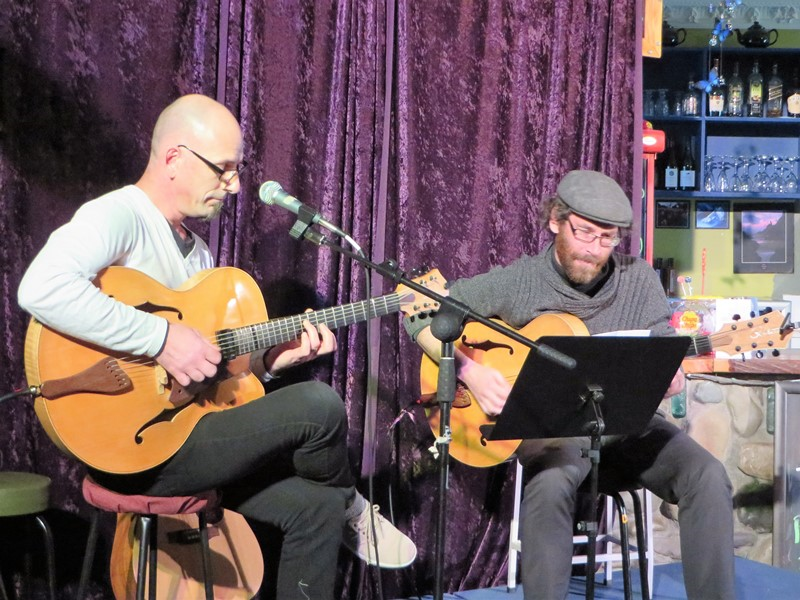 Kevin Meehan
As president signing off, I've been invited to perform a few songs. (Things one has to do to get a gig round here). Right now I don't know what those songs will be. What's most likely is that they'll be easy on the ear, and have room for your voice too.
Presidents Final Call – Leading the club over the years has been a real privilege and much fun, and yes, it's not been without a few hiccups along the way. Thanks to M/A committee for keeping some wild ideas in check over the years and giving good support to the better ones. The committee (have to say), is a fairly robust bunch & has never been short of people who will tell you where to go…. and sometimes, how to get there. May it always be that way. Signing off from these folk is like putting a favourite pair of boots to rest. They were always part of a very good trip.
Knowing the people presently on committee, the club is in safe and loving hands. My thanks to Sue Meehan for her work as treasurer over the years, and to Lesley Wilkinson for her administrative talents. Lesley has kept the meetings and minutes in order and the club in great shape. No mean feat. Both these positions will be up for grabs come the AGM and it's good to know that there is sufficient interest from within the present committee to fill these positions. But don't let that info cull your interest if you feel the urge to serve your country.
Cheers – Kevin Meehan
AGM - July 17 7.30pm
Upper Hutt Cosmopolitan Club - Room No 1
Come this date there will be a new president, administrator, treasurer and maybe vice president
More excitement than you can shake a stick at!
There's been keen interest shown in all positions.
We ask all members to:
(1) come along and attend the meeting and use your vote.
(2) If interested in being on committee, talk to any of the committee over the coming weeks or make people aware on the AGM night of your interest to stand for committee.
That's our show. See You Tuesday