The melodic side of jazz. The blissful side of blues.
Mainly Acoustic Music Club presents a super May 10th show at the Mayfair Café with a female duo who rocked the stage at the City Of Song Concert at Harcourt Park this summer and have raised the rafters around Wellington's nightspots. Audiences at clubs, cafes and festivals countrywide have fallen under their spell, bewitched by their scintillating, sultry,  soul-aching, renditions of some of the finest songs of  Madeleine Peyroux, Leonard Cohen, Nina Simone and Katie Webster.
The Raven Mavens are piano playing singer-songwriter Cindy Muggeridge, and Marian Carter on clarinet.  These two immensely talented, and flirtatious gals are flying high on a mission to bless this world with the good things in life, Music! Music! Music!
From a chance meeting across a crowded room at a jam session in 2011, they recognized an immediate musical chemistry. Now some years on, with soulful sounds, soaring vocals, and the tightest of harmonies the 'Raven Mavens' are flying high performing an eclectic seductive set of songs ranging from the deepest of blues to some blistering, infectious Boogie – Woogie.
On this special night, the Raven Mavens also launch their latest CD (Greatest Hits Part Two 2016). Playing alongside them on harmonica will be their special guest, Neil (Blowtorch) Billington. The Raven Mavens are onstage from 9pm.
Phil Townsley
Phil is coming over from Kapiti
Some years ago, he was a regular figure in our town playing either his guitar or saxophone, and had a regular gig at Romeos Restaurant.
He sang a couple of songs for us in March and was a clear hit with the crowd.
He's back to play some more.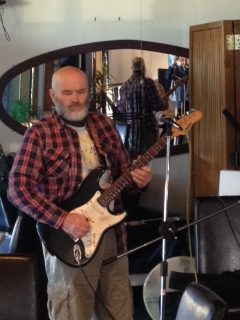 Kaboodle
Julian Ward and Diana Bastion have been performing as a duo 'Kaboodle' for over five years.
As a duo, they have a love of British traditional songs and much treasure in their repertoire.
Expect folk-roots inspired songs alongside Julian's beautiful trademark open-tuned guitar.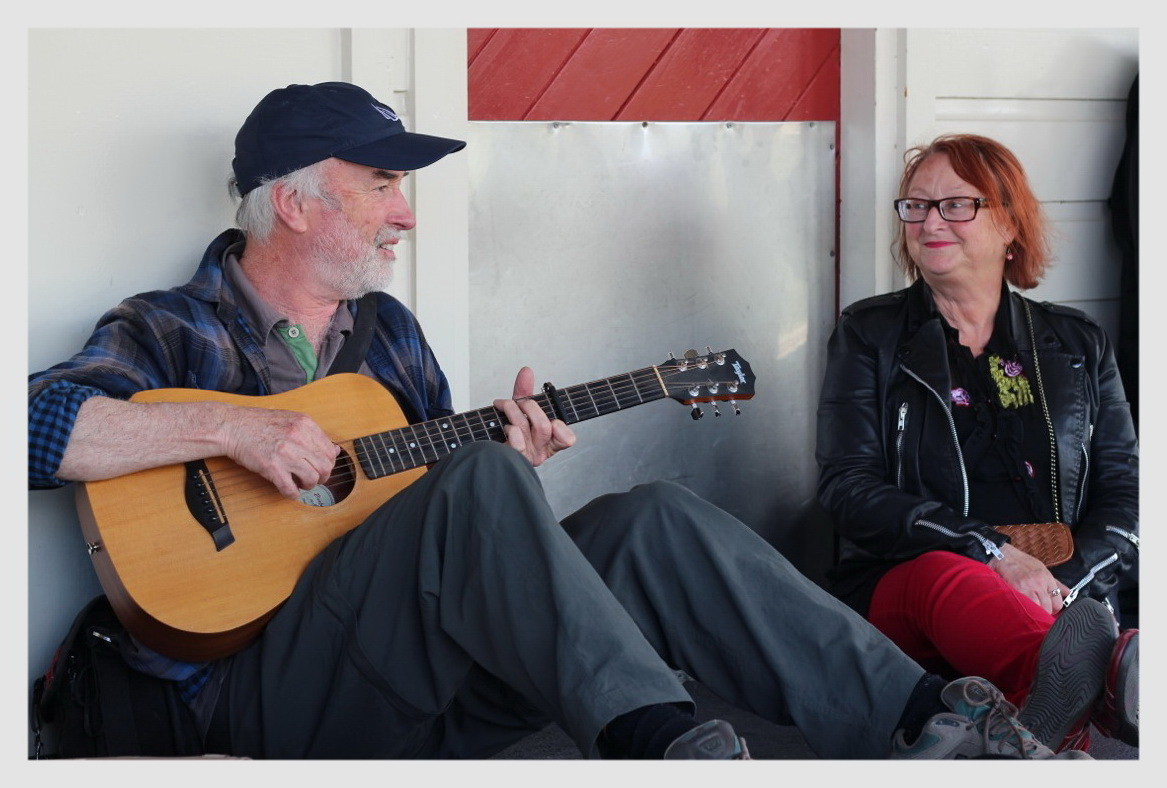 The Fergusson Drive
Matt Campbell and Nycki Proctor are old Upper Hutt College drama class buddies who after some 25 years recently re acquainted and started singing together.
We caught up with them at the City Of Song Concert where they played and wowed the crowd with guitar, voices and a lovely set of songs.
We're in for a treat.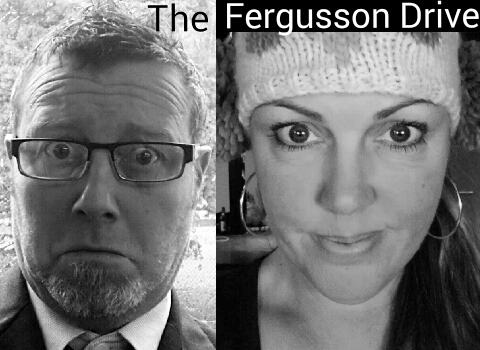 Sean O'Connor
Last but not least, Sean O'Connor is a singer/ songwriter who some time back performed as our main guest.
He's also a guitar teacher, and is no slouch when it comes to leading a choir.
This Saturday sticking up posters, I, like many others took a few minutes off my chores to enjoy his songs as he serenaded shoppers and shopkeepers alike in the Main Street.
I couldn't help but invite him along to sing a couple of songs for us. I'm sure you'll love his music.