Sue Rose [vocals], Murray Kilpatrick [vocals, guitar], and Susan Ellis [violoncello, violin]. Sue's soprano voice, and Murray's baritone voice are interwoven with Susan's melodic phrases and counterpoint, all supported by Murray's adept finger-style guitar playing [on an instrument that he made himself]. They perform a variety of their favourite songs from a mix of genres such as Celtic, Kiwi Folk, Jazz/Blues, with the odd Latin number and a couple of originals.
Sue & Murray have been performing together in one form or another from duo to band, for 20+ years - most recently as SAGE. With the addition of Susan, who also plays with Murray in Celtic dance band The Jimmies, they became SAGE Plus.
Sue is also one half the duo Simple Gifts, and Murray is the current president of Acoustic Routes, for which he was a founding member.
The Sutherlands
John Sutherland is known throughout the New Zealand Folk Scene from Auckland to Dunedin with a history going back 50 years. Susan has always loved to sing and has beautiful voice that will draw you in. They both have a love for the Americana genre but also include songs from John's homeland of Scotland, accompanied by his Big Bill Broonzy influenced guitar style.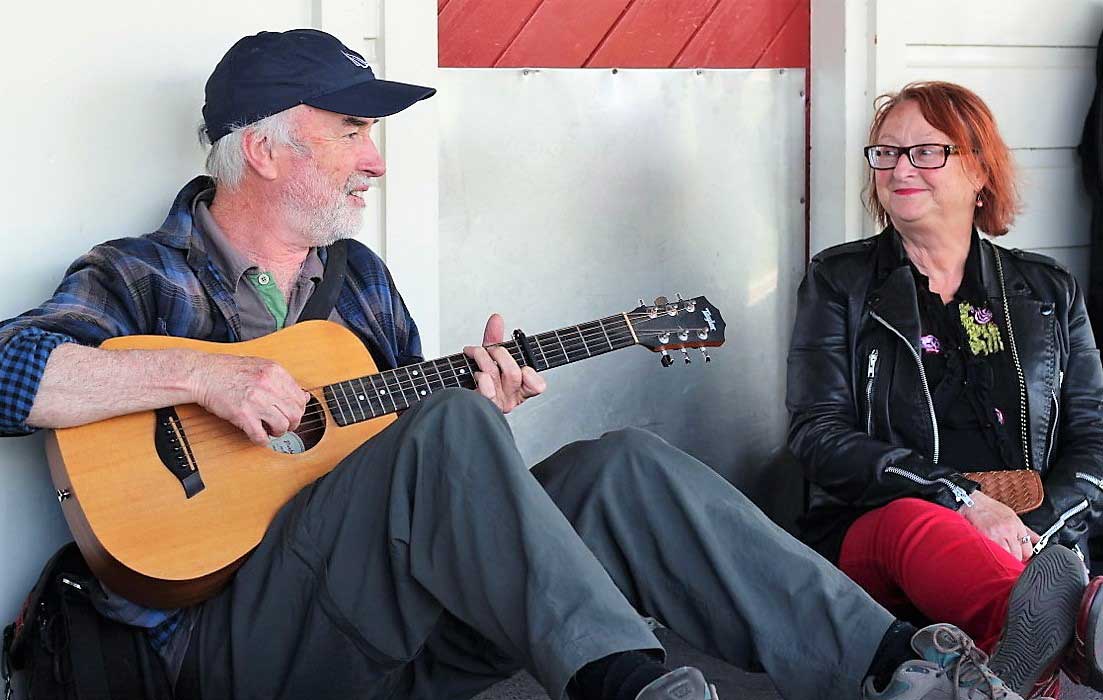 Kaboodle
Julian Ward & Diana Bastion present an evocative mix of airs and ballads, from ancient to new with themes of love and loss that capture the timelessness of the human condition – and of Julian's original intrumentals, which evoke images of wind-swept wild places, sunny mountain pastures, or the slow slap of a ship's sails on a becalmed sea.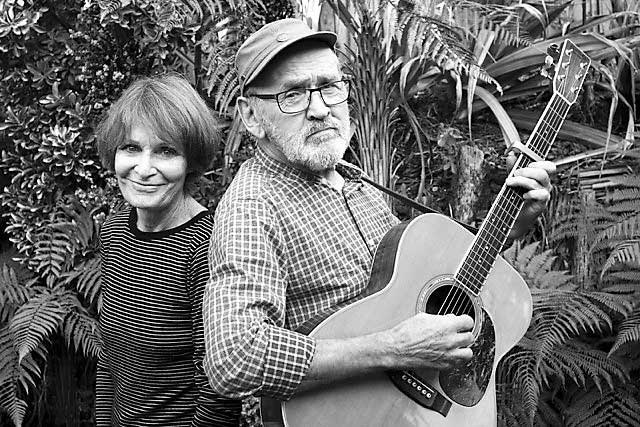 Kevin Meehan
Kevin loves the old English ballad with stories of life as it is, or as it used to be. His repertoire incudes songs from: Richard Thompson, Ewan MacColl, Tom Paxton, The Kinks, Bob Dylan [to name a few], as well as a few originals.
He also is the former president and instigator of Mainly Acoustic Music Club.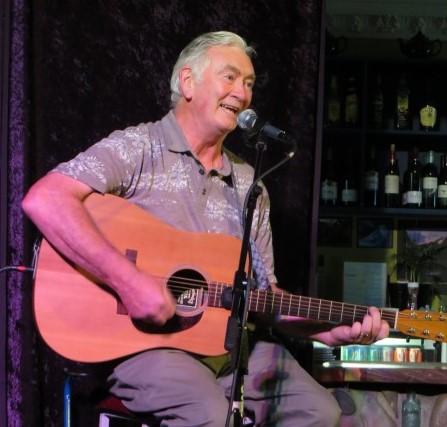 Ron & Holly
A Country/Bluegrass duo. Ron plays guitar and mandola and has an immediately recognizable voice, which is often heard around the Wellington Folk scene in his various ensembles. Holly has been in the Auckland Folk scene for over 10 years and is at home with both lead and harmony vocals, adding an American twang to Ron's Kiwi tembre.