Feb 9th 2021: Colin Speir + Supports
Colin Speir, guitarist and banjo picker, has been around the NZ music scene for many years. During this time he has played on innumerable recordings with a wide variety of excellent musicians, as well as maintaining a full-time teaching career. He performs with the band Bluegrass & Beyond NZ and other "line-ups".
His capability extends to a range of styles, from rock, blues, folk, ragtime and bluegrass. Colin is an accomplished songwriter of many originals, some of which he performs live. He has some samples and a CD of hymns for guitar: Deep Deep Love, available on Bandcamp. Another album of tunes is on his agenda for 2021, God willing.
Here are two videos to tide you over until Club Night..
And here are the support acts
Mike Dr. Blue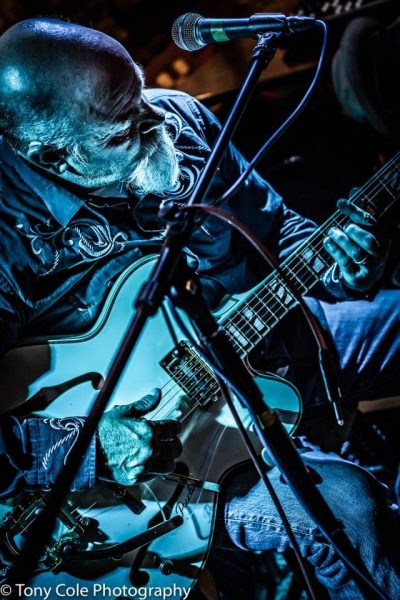 Dr. Blue writes:
My music is Blues, Roots & Folk.
I am a singer, song-writer & composer;
a guitarist & a harmonica player;
a poet & a story-teller.
I do the thing I love & it feeds my soul.
My body, on the other hand... that's mostly fed by single malt.
Recently arrived from the UK, Mike Dr. Blue has performed at a dizzying number of venues all across New Zealand. When he is not touring, he is often busking on the waterfront.
He is an intense and gravel-voiced interpreter of early blues.
Tim Thorpe 3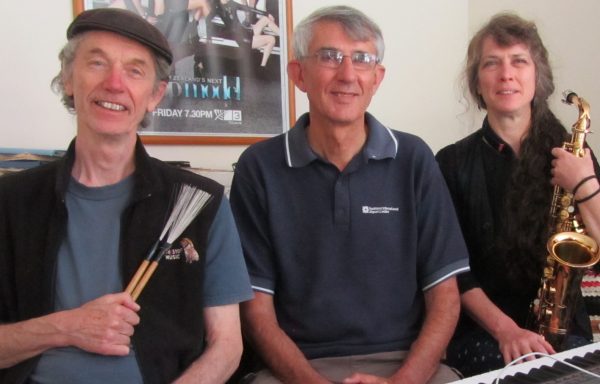 The Tim Thorpe Three comprises Tim Thorpe (vocals/keyboard), Marion Carter (sax/recorder/vocals) and Barry Carter (drums) who combine for the first time to perform a range of jazz, original and folk/rock classics.
You've met them before: Tim has performed with a different trio in the past as well as presenting a wonderful cover of Simon & Garfunkel's "Silent Night, Holy Night" at out last Christmas concert. Marian, of course is a Raven Maven and performed recently and Barry is our club's hard-working sound man.
RueBarb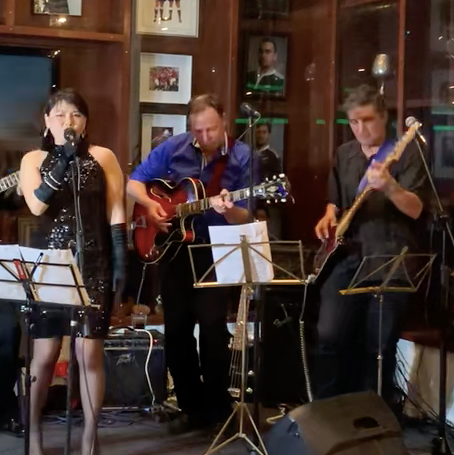 RueBarb describe themselves as an "Indie Pop band from Newtown, Wellington, New Zealand" but that's a little modest. They play gorgeous, country-tinged pop with a strong retro feel and an infectious sense of fun. They met mostly through a tennis club so they're a fit bunch. You've probably seen some of them before, lead guitarist Don Franks is a bit of a fixture on the acoustic scene and there's also our very own Bill Vella on bass.
This promises to be a really good set in a memorable evening. Check out their song, Fine Rain, below.