Mark Lemaire is known for his unique guitar style: he incorporates masterful fingerpicking, slap-and-tap harmonics, hand percussion, and a delicate touch that goes straight to your heart. And when he's writing website copy, he speaks about himself in the third person. It's all just part of the modern internet world, he tells himself. While Mark's solo guitar pieces stand as complete statements, his harmonies with Cindy Lemaire are so perfectly matched that they seem like two people with one voice.
At a show, audiences do a lot of laughing, but many are also moved to tears. The material runs from tongue-in-cheek songs about married life to stories of the strange surprise of middle age creeping up on us. The music ranges from subtle, pin-drop delicate solo guitar to raucous sing-alongs. While the music is beautiful, the experience of simply being together is a key part of the evening. Folks leave at the end both grinning and fulfilled.
This San Francisco duo have released 4 albums showcasing Mark's unique guitar style, his original songs that range from tongue-in-cheek satire to tear-jerkers, and their tight harmonies. Cindy has sung both Rock and Renaissance, and has been singing with Mark since 2008.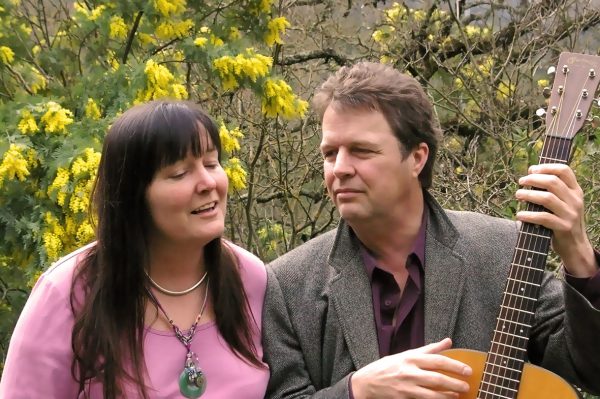 "I have always wanted to play guitar such that I could create a 'complete' sound that did not require, say, a drummer, a soloist, or a bassist. -- as I chased that rainbow over the years, I realized that I was inadvertently creating a style that is a little different than the way others play." – Mark Lemaire
"...... the blend of [their] voices adds a perfect exclamation point to Mark's virtuoso guitar playing and songwriting."   - Pasadena Weekly