Singer/songwriter Barry Saunders headlines our April 11th Clubnight, at the Mayfair Café. Straight from a series of sensational gigs with the Warratahs, he's ready to give his very personal best on a smaller stage, and in a more intimate setting. Barry Saunders is one of NZ's favourite sons, selling more than 100,000 albums with his band The Warratahs (his songs).
He has five solo albums to his credit and numerous awards under his belt, including 'Songwriter of the Year', 'Vocalist of the Year', and twice 'Country Album of the Year'. He's in his prime, playing like there's no tomorrow. And like the veteran rocker he is, many a good story and song lies hidden in the creases and cracks of his rugged, seasoned features.
Past visits from this heavyweight of country/folk blues have filled the club to the brim and in return, he's rewarded his audience with a scorching gig each time. Working alongside of him on percussion and applying back-up vocals for this gig is Caroline Easther. True manna from heaven, Caroline can lend her talents to drums, bass, rhythm guitar and has a voice to match the best in the business. She was an early member of THE CHILLS, then later helped found longstanding band LETS PLANET, She's now a long time member of HOBNAIL. Together these two remarkable people have made a deep musical footprint in our country/folk culture and play with true grit.
The club opens at 7.30 with contributions from invited local musicians. Barry Saunders and Caroline Easther are onstage, ready to roll at 9pm.
Opening the show from 7.30 are a group of musicians who offer much in both entertainment and diversity.
Bill Wallace
Bill Wallace for one is an interesting story, a seasoned pro, undaunted by the big lights, he's experienced it all.
From free-riding on goods trains with less than a shilling in his pocket, looking for work and entertaining other riders with a few tunes. Yes, and hearing that lonesome whistle blow, to gigging and memorable sessions with leading lights of the day. From being on first name terms with Elvis and sharing harmonica pointers with Sting, he's happy these days just to play a few melodies for friends on his trustie Hohner Special and take a back seat once more.
And like any harmonica player worth his salt, he still enjoys a train ride.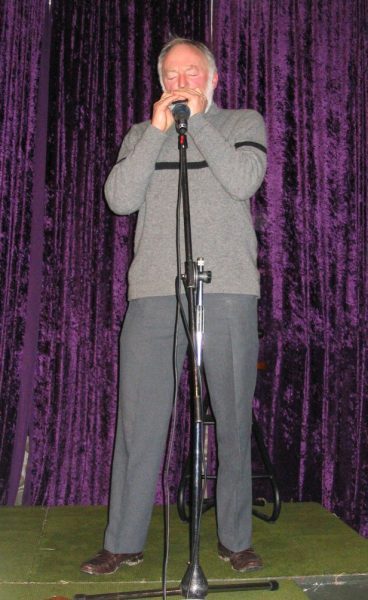 Tony Chad
Tony Chad is another veteran of the music scene in our town, Tony has over the years, played solo and also fronted a number of bands playing rhythm guitar and has many a good song from those days to sing. From gigs in taverns, cafes and the Cossie Club to a memorable evening gig at Summer City in Botanical Gardens. Tony enjoys poetry, he's had two poetry books published, and to go with the flow has written more than the occasional good song. We may get to hear one or two of those songs on the night. Anyway, after many years absence, it great to see him drop the chainsaw, pick up the guitar and play a few songs at the club again. Welcome back.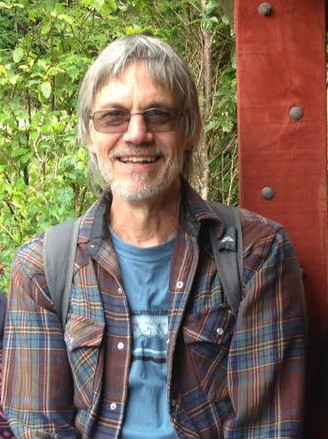 Chris Kirkland
Chris Kirkland is a long time established musician who's played the cafés, and clubs (including the Cossie) for many years. He also teaches guitar. Chris arrived from London in 1976 and settled in the Hutt Valley. He has played bass guitar and acoustic guitar from an early age, performing both solo and in bands with gigs in England, Spain, Australia and New Zealand. His NZ bands include, POGAL, ECLIPSE and FUSE. Without doubt, many from Mainly Acoustic will have boogied to his music sometime in the past.
Chris loves the songs of The Beatles, James Taylor, Pink Floyd, and Greenday. This is Chris's first appearance at the club, we hope to see more of him in the future.
So all this plus one or two other surprises and.....
That's our show. See You Tuesday