June 8th 2021: Dr Blue + Supports
Originally from the UK, now based in Wellington, the versatile, talented and award winning, internationally touring Blues & Roots singer-songwriter Mike Dr Blue brings you old classics, original songs, guitar, harmonica and a 'swinging bluesy pulse to accompany his raw edged vocals' (Adelaide Advertiser). Expect to sing along, tap your feet, and maybe even dance in the aisles as you enjoy an evening of 'Authentic Blues... mesmerising'( *****Broadway Baby).
Mike has played guitar in a folk band, flirted with Punk and played Country Folk and Blues, before fronting a band called 'Dr Blue & The Prescription'. 'The Prescription' played a mix of classics of Chicago-style Blues alongside Mike's original songs, and spent 10 fabulous years playing a variety of venues. This included a residency at the iconic 'Ain't nothing But...' in London's West End, where the band also recorded a live album in 2004. The band toured venues and festivals in the UK and Ireland, including Castlebar Blues, Blues Bar Dublin, Charlotte St. Blues, Round Midnight, and supported Nine Below Zero a couple of times at Wanstead Music in the Park .
In 2010, Mike wrote his first solo album, 'Heaven Bound'. Featuring all original songs, the album was written together with Sameena Zehra, over a summer spent in Kashmir (India) with the sound of birdsong and gunfire all around. The album was released at Arch 1 in London, in 2011. Mike has been touring solo ever since, at venues and festivals around the UK & Ireland and further afield to Europe, Australia and bringing him to New Zealand as well.
Dr Blue first came to Wellington in 2017, with two shows. 'Nothing But The Blues', (which does what it says on the tin), and the award winning 'Fiery Tongues', a narrative poem set to his original music, played live by him on stage. Having fallen in love with Aotearoa- who wouldn't?- he is here to stay. And what better way than a musician's road trip to introduce himself to, and discover the delights of the country he now calls home.
Mike 'Dr Blue' will be playing for ust on 8th June 2021 at 7.30pm . Meanwhile, head over to https://mikedrblue.bandcamp.com/ to sample the songs, and then come and enjoy them live, with the man himself.
If it ain't the truth, it ain't the Blues.
And here are this month's support acts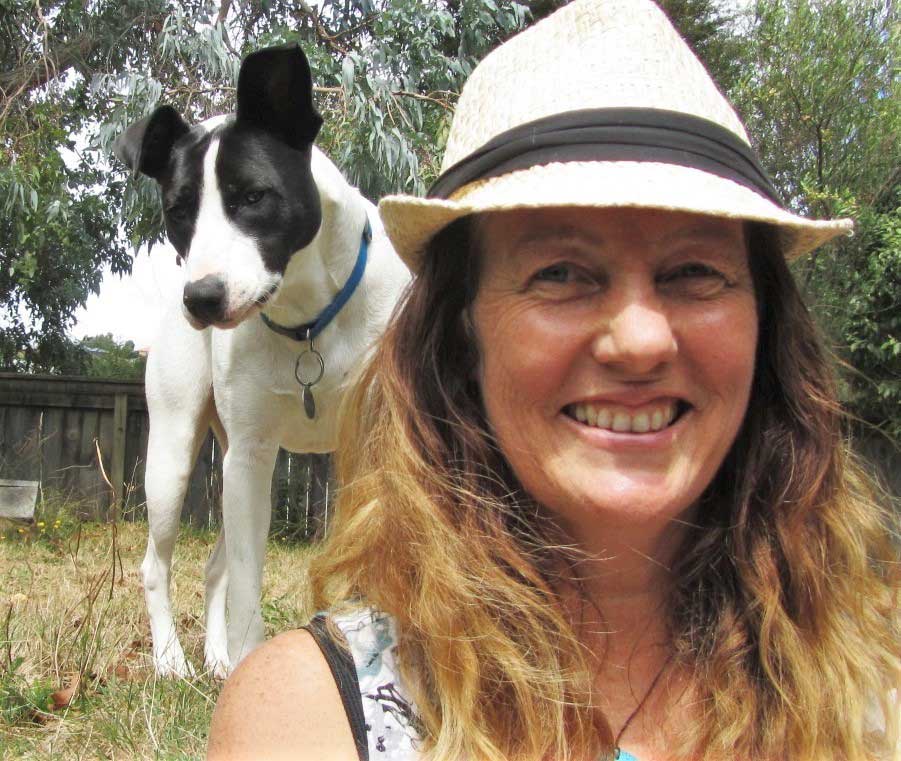 Robyn-Lynn Webber
Robyn-Lynn is a Kapiti singer songwriter who has performed for us in the past. Her love for music took wings after a mid life crisis and she took up guitar and song writing.
Clarinda Kwee, Don Franks
Don Franks and Clarinda Kwee play original jazzy country flavoured music using vocals and keyboards and ukulele as their main instruments. Their shared love of the old jazz standards have made their sound feel a bit like a hazy old summer's day while sipping a fine wine.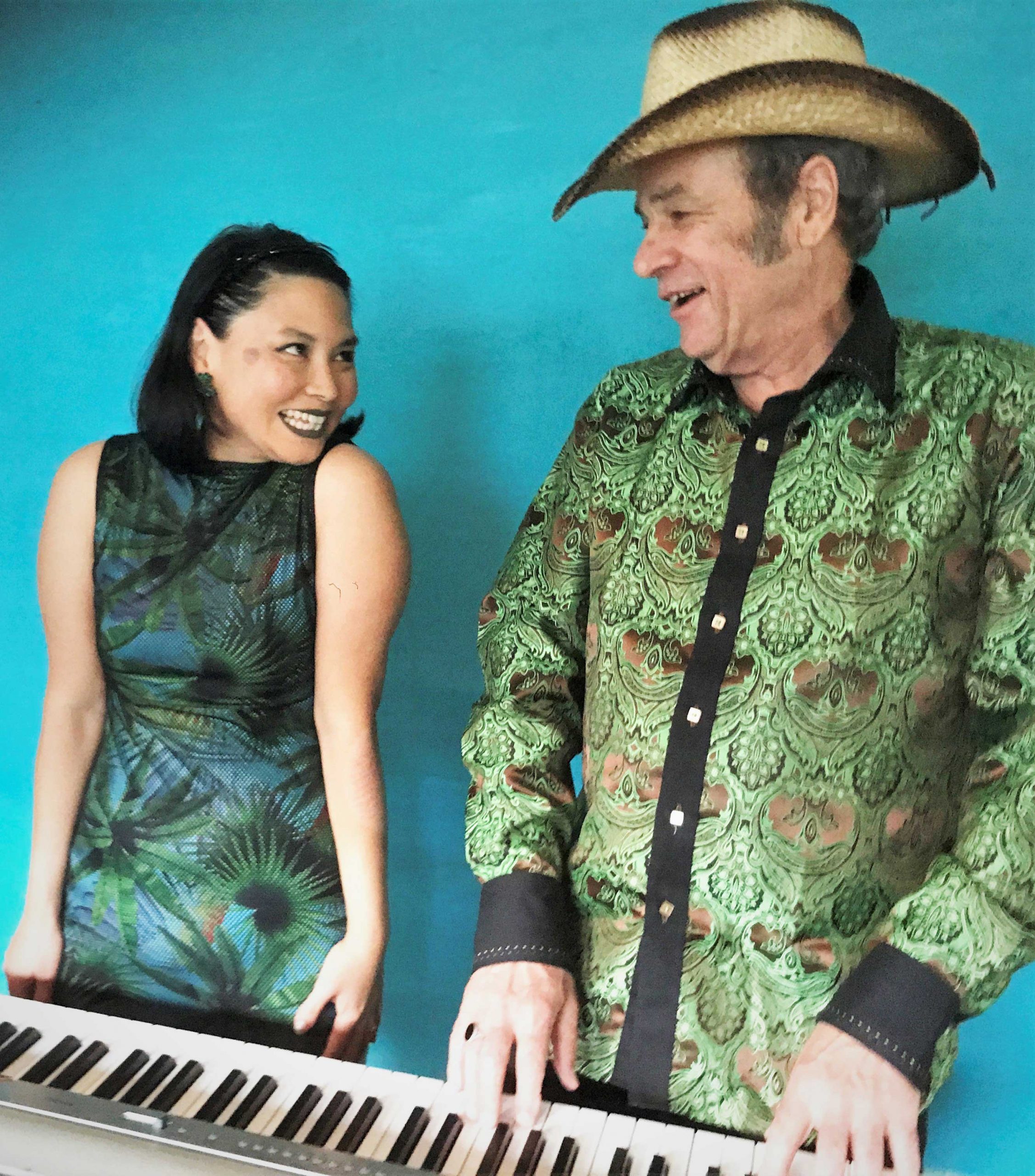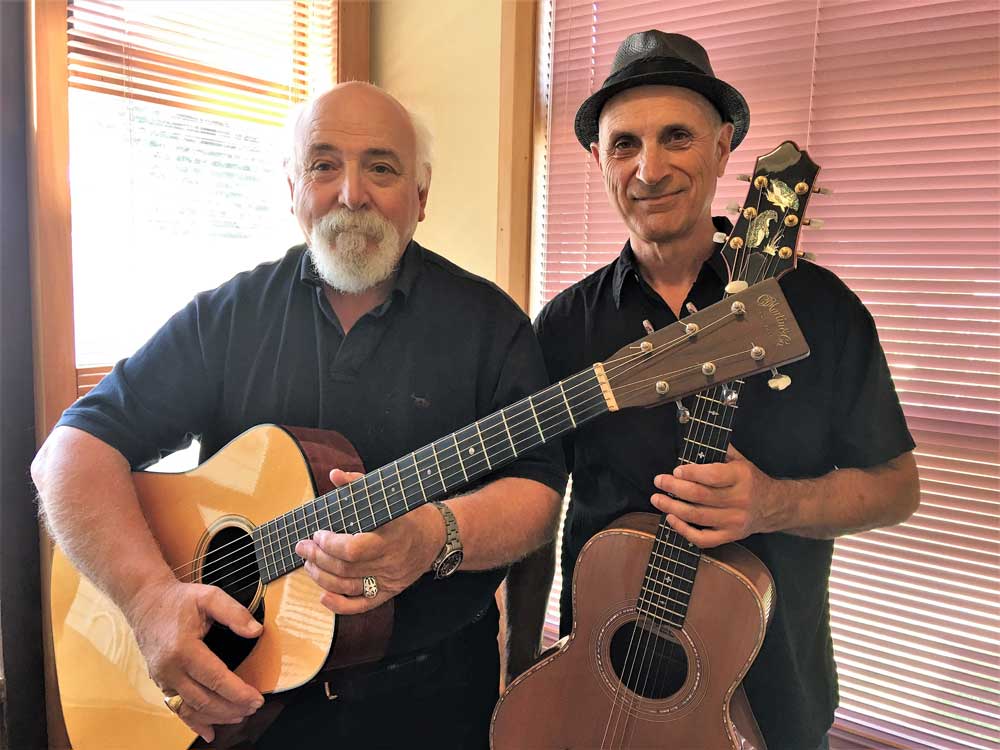 Chris Brown and George Barris
Chris has a classical piano background and loves acoustic guitar. He started in the mid 60s playing at the Chez Paree. George Barris has been in many of NZs top bands playing both guitar and bass. They have played music together over three decades and we enjoy the blend of their acoustic guitars. Chris and George performed at Mainly Acoustic a few years ago and look forward to bringing you their selection of music.