April 13th 2021: Paul Schreuder Trio + Supports
Paul Schreuder started playing music in the sixties and has written and recorded over 150 songs scattered over 14 albums. His most recent CD was recorded at the surgery studios in Wellington by this trio under the name of Paul Schreuder and the worried well.
Key influences are Bob Dylan, James Taylor, Jackson Browne, Joni Mitchell and the acoustic singer songwriters of the sixties and seventies.
In 1980 he won the APRA silver scroll and has also had another of his compositions in the finals of this prestigious award. He has had a long career as a Wellington based musician and still writes songs about relationships, places and the human condition. Song writing is therapeutic for him and his other former career was as an academic specializing in psychology and addictions.
He is joined by long time music partner in crime Gary Taylor and Vinnie McParland on percussion.
And here are this month's support acts
Kevin Meehan & 'Lips' Wallace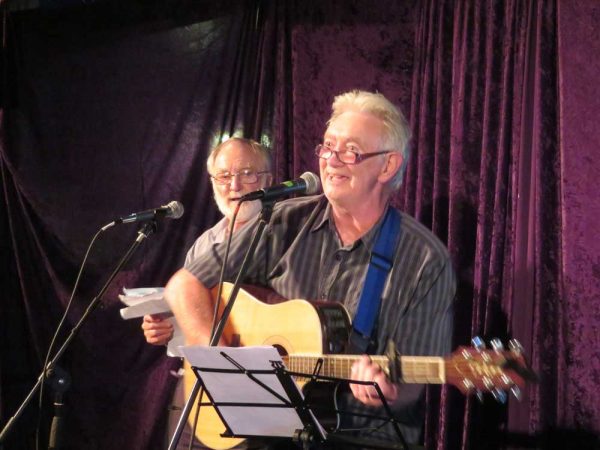 You've seen them before. They've been fun, they've been memorable and you will want to see them again. Kevin was Mainly Acoustic's president and main driving force for many yeas. He always presents sets that are full of gentle humor and great, singalong tunes that you know and love. He will be joined by local harmonica exponent Bill Wallace.
Mike Baines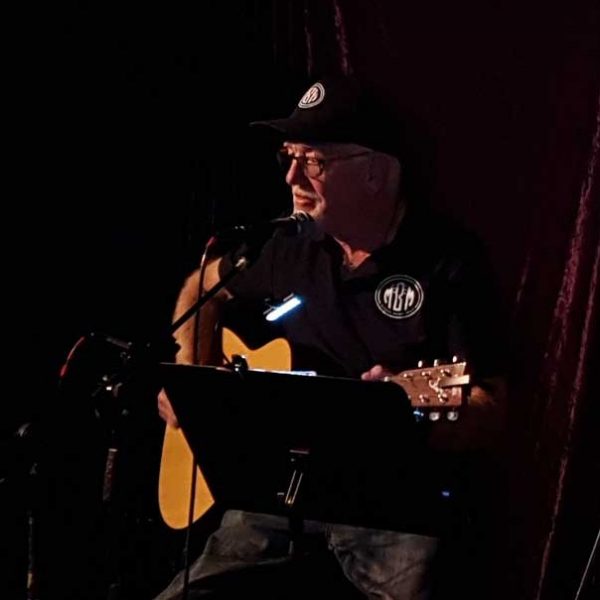 Mike Baines is a talented local singer songwriter with a great way with a cover and a large and entertaining repertoire. He did a great set at our last open mic night.
Welcome back, Mike!
John & Susan Sutherland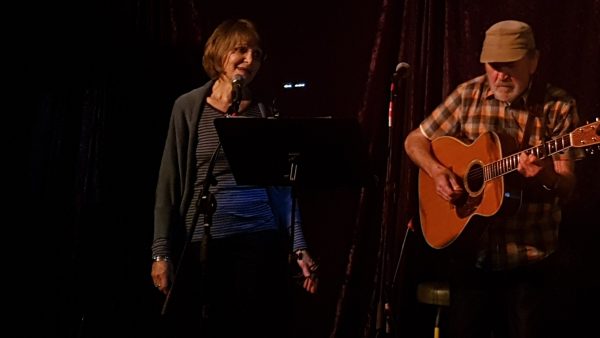 We just don't see enough of John and Susan. He's a very talented guitarist and singer. She has a wonderful voice. And together, they perform folk songs and Americana tunes that are full of rich tradition. Truly a wonderful listen.
Some photos from that night