March 12th 2019: Simon Kempston (UK)
Our next guest is Simon Kempston, 'one of Scotland's best songwriters' (The Sunday Herald) and leading fingerstyle guitarists.
Simon's original, distinctive guitar playing is founded upon a complex, finger-picking style which technically reveals his classical training yet is steeped in the history of the folk, blues and celtic traditions and is complemented by Simon's rich, powerful and compelling clipped vocal style.
An award-winning songwriter and an inspiring, poetic lyricist, Simon's songs are amongst the most thought-provoking you are likely to hear, often sidestepping the usual themes of love and attraction in favour of offering social commentary and an insight into the everyday lives of people. His love of Celtic landscape coupled with his travels abroad, particularly in Eastern Europe, have also influenced many of his lyrics. Fascinations with architecture and English literature from a young age have created a distinct and unique lyrical style.
Simon is a powerful and intense live performer, and his true passion for music and song shines through in his acclaimed shows. He has performed at scores of esteemed venues and festivals in 27 European countries and Canada, including the Edinburgh Festival Fringe (sell-out shows in 2010, 2011 & 2013 – 2018), Ronnie Scott's, Celtic Connections, Sligo Live and Fairport Convention's Cropredy Festival amongst many others. Simon has also performed live on BBC Radio Stations across the UK, as well as a plethora of continental music radio stations.
Andrew Lockwood
Also performing at our next club night is UK musician Andrew Lockwood. Andrew is a UK based travelling journeyman and solo artist, performing acoustic originals alongside a twist of other artists' work; songs of life, love and the human condition inspired by his ongoing travels upon the road; volunteering, sharing and celebrating the healing joy of music.
Andrew says "I have always felt the bonding capacity of how music can weave and connect us across the globe, regardless of culture and of the spiritual and healing conduit it can create; how it can be a compass point for meaning because it comes from the soul…..I feel truly blessed to be able to hopefully contribute in some small way to humanity's song."
Intimate and laid back – inviting, organic songs crafted with honest, sensitive lyrics upon a canvas of guitar and vocals.
Jude Madill
With a voice that has been likened to both Kathy Matea and Jewel, Wellington's Jude Madill plays and sings with great feel and an equal enthusiasm and love for music. Jude has been singing 'since forever' although she has not always performed as a songwriter, she says "For a good part of my life I only sang and played other peoples music – then, quite suddenly, when I was 30-something I started writing songs myself."
Most of Jude's original music falls somewhere in the folk/alt-country box although her musical inspiration comes from a lot of different genres. Most recently Jude has completed a suite of songs, The Robert Parker Suite, re-telling stories around the life and times of Butch Cassidy. Jude plays both solo and in The Madillionaires around the local folk scene.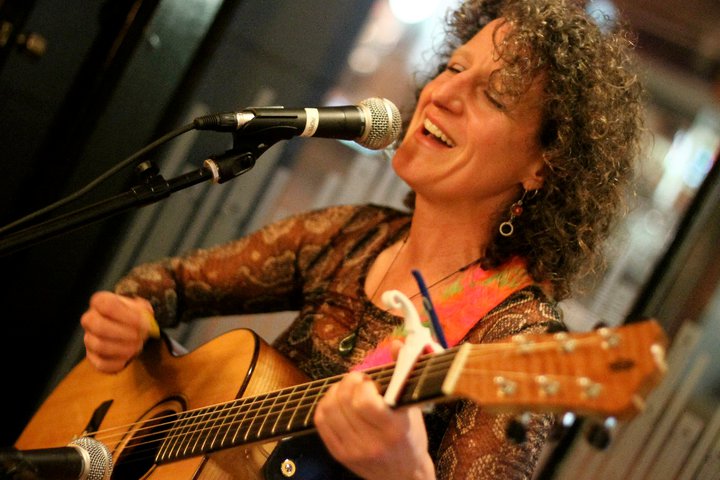 The Fergusson Drive
The Fergusson Drive namely Matt Campbell and; Nycki Proctor are old Upper Hutt College drama class buddies who after some 25 years recently re acquainted and started singing together. The Fergusson Drive is a home grown, Upper Hutt duo who write and perform their own songs, and they do it very well.
With a country/folk feel to their songs, fine voices and an easy stage presence, their star shines bright.